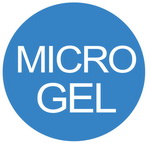 -Unique Micro Gel formula approved by COLTS laboratories U.S.A test.
-After 4,000 Times circle wiping no scratch tested by COLTS Laboratories USA.
-Best performance to remove dusts and fingerprints.
-Alcohol & Ammonia Free.
-Safety for all kinds of screen.
-Perfect for all kind of small size screen such as PDA ,iPhone, iPad, cell phone, GPS.
-Personalize it with your company's info printed on the bottle.
桃園援交 台南援交 男性外用持久 台中援交 桃園一夜情 桃園一夜情 外送茶 桃園援交 台中援交 台南一夜情 高雄一夜情 高雄一夜情 台中外送茶 援交 犀利士